"Next.js App Router is now stable in 13.4. Wouldn't have been possible without Replay, we investigated so many (over 20) super complicated bugs that using traditional debugging would have cost us days to investigate."
Freeze bugs in time.
Hate reproducing issues? Replay is a new kind of browser that's able to record and deterministically replay web applications so that you only need to capture bugs once.
Getting replays in your bug reports is like getting a video that you can inspect with Browser DevTools and debug with print statements.
Want to get bug reports with replays?
Create a team and start a free 30 day trial.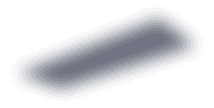 Elaine Baylor
Commented on Apr 21
The Hoverboard should not flip twice.
Recording your browser tests in CI lets you find and fix the timing issues in your application that are causing your tests to be flaky.
Want green test runs that finish quickly? and start fixing your tests.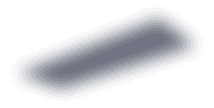 Replay (bot)
Commented 1 hour ago
2 of 50 tests failed for the latest test run.
Failed - dashboard-01.spec.ts
Failed - colors-selected.spec.ts
Next Gen Browser DevTools.
Built on top of our Time Travel Protocol, Replay DevTools is the debugging experience you've always wanted, but never believed was possible.
Before Replay.io, we spent somewhere between 1–2 hours per day per dev in this reproducibility purgatory. The toll this was taking on our development velocity and our ability to respond and resolve issues was huge. We thought there must be a better way.
Debug with friends
Replay DevTools has modern collaboration features that make it easier to share context, integrate with tools, and squash bugs as a team.
Time-Travel.
Warp to the comment's execution context.
Contextual comments.
Jump to the video frame or network request.
Shared print statement.
Get on the same page with synced Console logs.
At Mention.
Pull in team members who have relevant context.
Loom embeds.
Talk through what you're seeing with video comments.
Issue tracking.
Track bugs with linked GitHub issues.
Enterprise ready
Designed with enterprise grade security, reliability, and privacy controls from the start because earning your trust is our top priority.
Replay.io will not access your data
without your explicit permission.
Private by default

Enterprise grade security

Org and team level permissions

Restrict recordings by domain

Bring your own bucket
Time travelers use Replay
Replay is one of those rare experiences that feels incredibly simple and obvious, and at the same time, profoundly deep and complex.
"If a picture is worth a thousand words, a replay is worth a thousand pictures"
"Replay.io is the most significant leap forward for debugging since we introduced the step debugger"
"Haven't been blown away by a dev tool since… well, browser devtools. Incredible DX that makes debugging the gnarliest problems a breeze"
"I think Replay has a very good chance of creating a new category around collaborative debugging"
"Replay.io is one of these experiences that first feels like magic – but after squashing your first bugs with it, you will quickly wonder how you ever worked without it"
"Recording and debugging flaky tests with Replay.io feels like hopping in Doc Brown's DeLorean and flying back to the time of the crash!"
"Before Replay.io, we spent somewhere between 1–2 hours per day per dev in this reproducibility purgatory"
"With Replay.io, we no longer need to drop everything to fix the issue because we have the replay so the bug is reproduced forever."
"Replay.io is a huge improvement in state-of-the-art debugging that's easy to use. It's worth your time to get familiar with it ASAP."